2D laser cutting of metal sheets

TruLaser 3030LE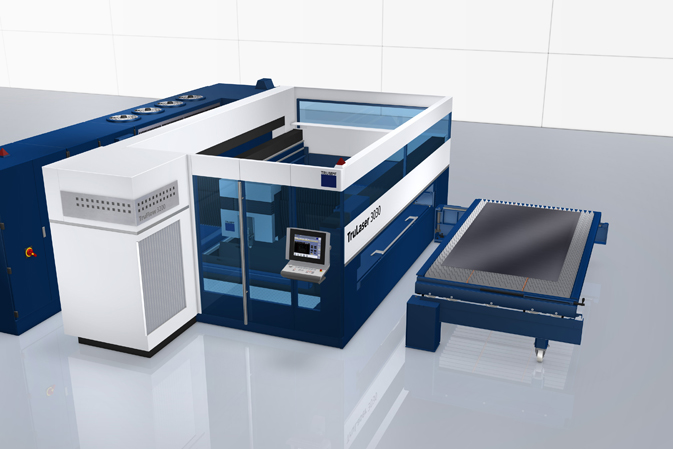 This technology is based on the thermal cutting process during which the energy of the focused laser beam is used to achieve high speed and accurate cutting.
The biggest advantages of the TruLaser include the high level of mechanical sophistication, high-speed control system, efficiency, quality of cutting, narrow cutting gap and an excellent support of the TruTops programming language.
The laser machine we use, the TruLaser 3030LE, provides excellent clean cut quality parts which do not require further treatment and feature the guaranteed tolerances as outlined in ISO 9013 I A in compliance with the required attributes of steel.
We offer burning of complex shapes into metal sheets and accept series as well as one-off production.
Programmes are developed with the maximum use of metal sheets in mind.
Dimensional options of the input material:
| | |
| --- | --- |
| Maximum table format | 1500x3000 mm |
| Steel sheet | 0,8 mm – 15 mm |
| Stainless sheet | 0,8 mm – 6 mm |